Class 4T/A - Mrs Thacker/Mrs Anderson Class 4CF - Ms Fletcher
Class 4LS - Miss Seaman

************************
Year 4 PE Day is a Monday afternoon - no jewellery including earrings
*************************
Sport Relief Scooters
During our PE lesson, we used our scooters to practice our scooter skills and we also completed a scooter mini marathon. This was part of our whole school Sports Relief week. It was great fun!
World Book Day
The theme of World Book Day this year was to share a story. Each class paired up with another class and the children shared stories with each other. Different adults came to our classes to read a story. We all dressed up as different book characters and took part in lots of fun book related activities.
Quidditch Tournament!
Year 4 have been studying the magical world of Harry Potter in our theme 'Destination Diagon Alley'. In our PE lesson, we had a Quidditch tournament, where we zoomed around on our broomsticks, used the quaffle to score goals and our seekers had to find the snitch! It was great fun!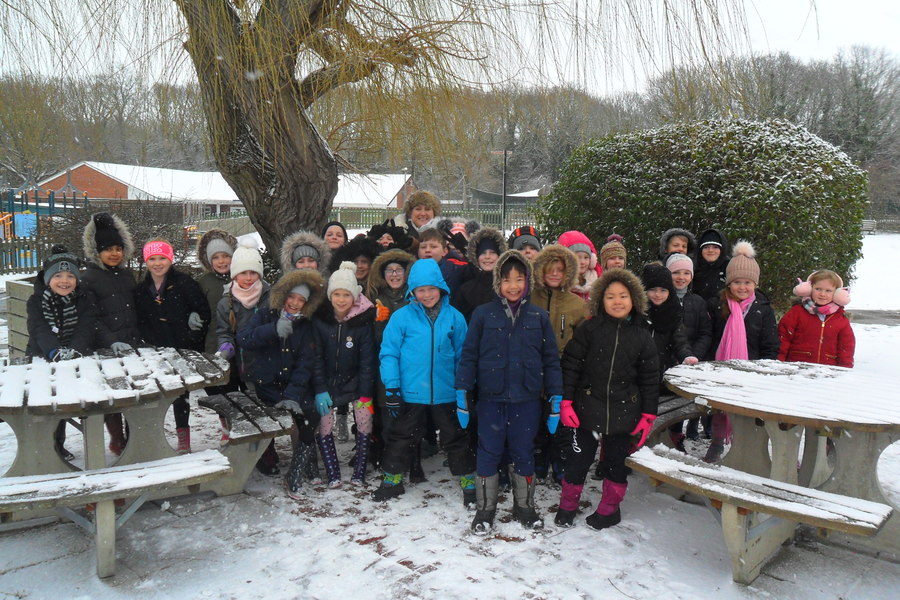 Arts Week
Year 4 enjoyed various activities during Arts week. We experienced different dance styles including tap dancing and street dance and did a drama workshop. We developed our drawing and sketching skills, using different methods and media. We also studied famous artist Salvador Dali and learnt about his lifestyle and his art work. We also learnt how to play the Star Wars theme tune on Boomwhackers!
Garage Band
In ICT lessons, Year 4 have been using an app called 'Garage Band' to create their own music. We enjoyed exploring different instruments and creating melodies of our own!
Terrible Tudors
Year 4 have been studying the Tudors and learning about the lifestyle, houses, Tudor explorers and the Tudor Royal Family. We had a dressing up day and learnt traditional Tudor dances and have designed and made Tudor houses!
Maths Trail
Year 4 had fun in their maths lesson, following a trail and answering questions linked to place value and numbers.
Science
Year 4 have been learning about Sir Isaac Newton. We researched Non-Newtonian liquids and made 'Cornflower Slime' to see the strange ways it reacted! It was very messy but lots of fun!