A group of 10 pupils from different year groups were chosen to go with Miss Cubberley, Mrs Landsdowne, Miss Cadman and Miss Duhig to Garons Leisure Centre for an Inclusive Tennis Event on the 17th March. The children had a whole morning of learning tennis skills which was very enjoyable. They also got to meet Paralympic Rugby Player Steve Brown, who was very friendly and talked to the children and answered any questions they had. The children showed great enthusiasm all morning and one of boys attending the event said ―that was phenomenal‖. The children were a credit to the school. Thank you to everyone who participated and helped to organise the event.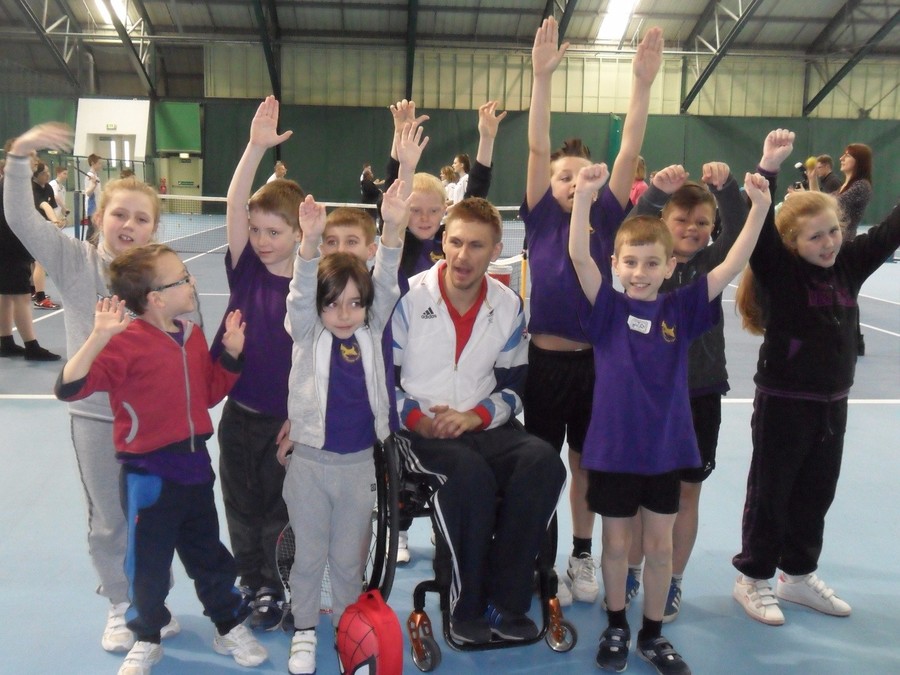 Year 2 Tennis Team – District Champions 2016
Congratulations to Marcus, Hendrix, Freddie, Reilly, Clemmie, Jessica, Emma and Yasmin! What an amazing effort at the Castle Point, Rayleigh and Rochford tennis competition on Tuesday 21st June 2016. The children won 20 out of 24 pool round matches and progressed through as group winners to the semi-finals. In the semi-final match Grove Wood faced Glebe, where we won 7-1 and eventually met Holt Farm in the final match winning 7-0. Mr Seaman was very proud of all of the children at the event as they not only achieved fantastically well, but they showed brilliant sportsmanship by shaking hands and congratulating other teams.