BADMINTON AND TABLE TENNIS
Badminton
County Finals Friday 27th January
Our Badminton team went to the County Finals at the Rayleigh Leisure Centre. It was a group event and the team consisting of Year 6 children Luke, Diwij, Katie and Fran. played majestically and sailed through to the semi-final against Canvey Junior. Still unbeaten, the team were victorious in the final against Thorpe Bay which meant they became County Champions! A fantastic achievement—Well Done!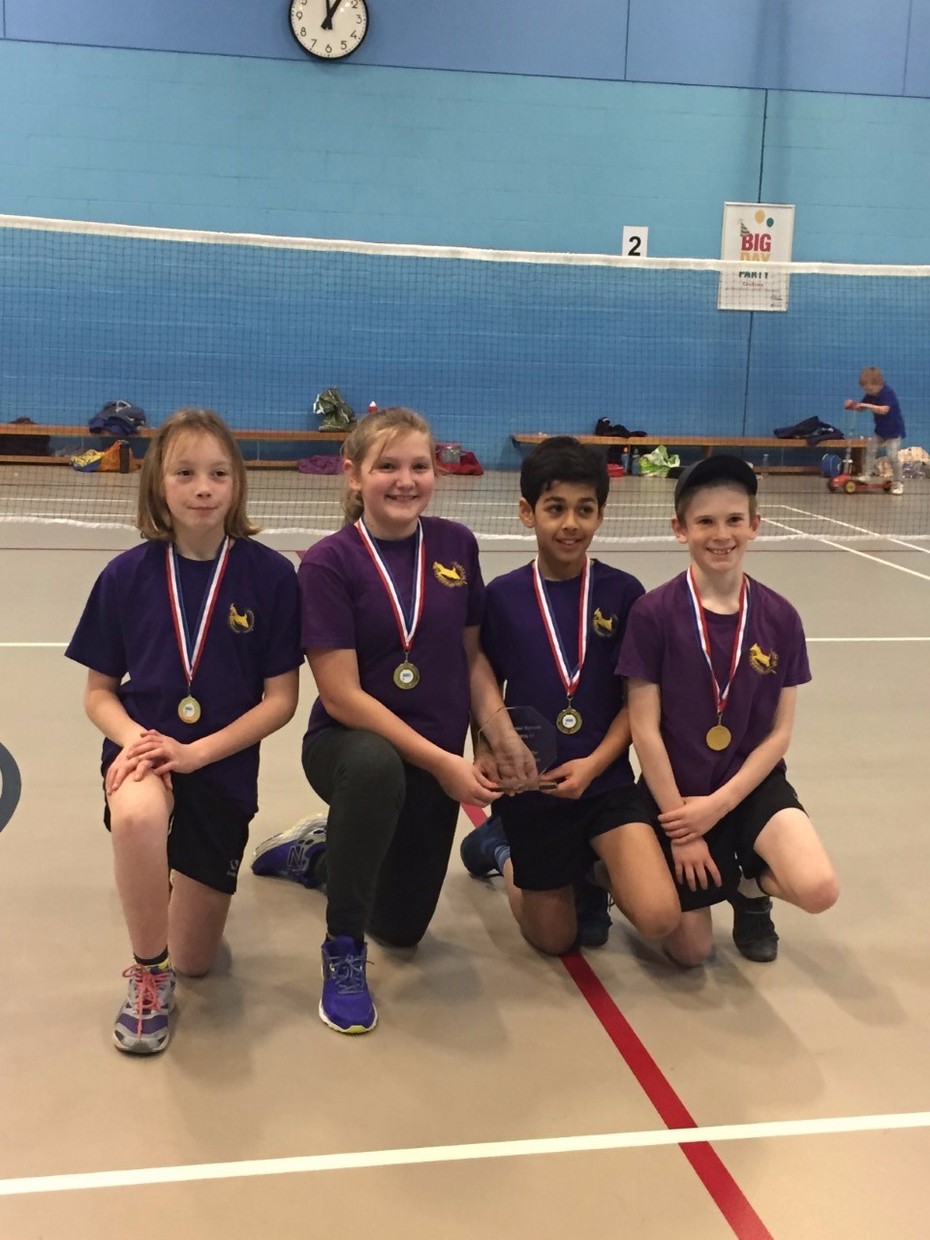 Date: Tuesday 24th November 2016
Venue: Deanes
Year 5 and 6 Badminton Once they had registered, the Grove Wood badminton players completed a warm up. They all knew that the warm-up helped as Mr Seaman was giving them useful tips. Everyone was really excited. The first game was won by Hannah D with her nice serves. Hope was next. Bella, Isabelle, Ruby and Fran all won their matches. In the semi-final, Fran played a strong game against Edward Francis but sadly did not win and Bella came second overall. Well done girls! Izzy, Hope, Hannah and Ruby found the matches fun and amazing but competitive and liked every part of it! Fran felt very proud when she won her matches.
By Chloe R and Katrina M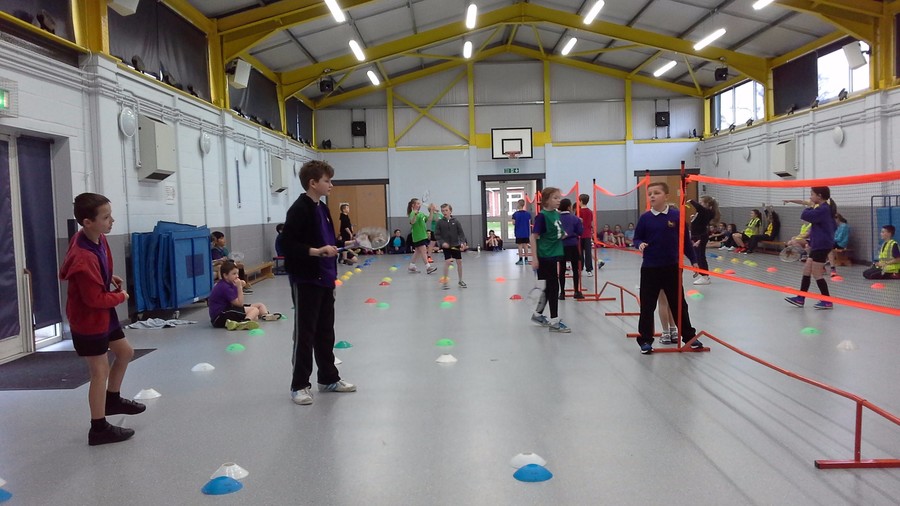 Table Tennis district competition
Date: Tuesday 22nd September
Venue: Deanes
Boys team members: Thomas B, Isaac A, Ryan H and Sam W
Girls team members: Bella D, Katie D, Emma J and Brooke S.D.
All the players competed admirably within a very strong competition and came out victorious in both the boys' and girls' sections. Each team won their preliminary rounds to reach the final which the both teams won.
In the final, the girls' won every match of their final and the boys won their final by 2 points after a close set of games.
We are very proud of each member of the team that brought home the first two trophies of the year. Well done!
Table Tennis County Finals
November 2015
Boys team members: Thomas B, Isaac A, Ryan H and Sam W
Girls team members: Bella D, Katie D, Emma J and Brooke S.D.
Mr Banks recently took his table tennis champions to Harlow Table Tennis Centre to compete in the Essex School Games Table Tennis Finals. It was a tremendous experience for the children as there were players of all ages representing their districts, and the standard of play was impressive to watch. The children all competed with determination and confidence. In the end the girls came third overall and the boys finished fourth. Well done to all those involved.