2017 District Sports Champions …
Tuesday 11th July saw the yearly District Sports event. Although the weather was not quite what we are used to, the competitors shone as they participated in sprints, long distance races, relays and field events. After narrowly losing out last year, we have been pushing hard in daily training sessions to get the Districts shield back! After a successful afternoon, packed with achievements and positivity, Grove Wood were eventually crowned District sports champions 2017! Congratulations to all involved and a huge thank you to the staff for supporting in the lead up to this event. Without such dedication from staff and commitment from our wonderful pupils we would have not achieved such success!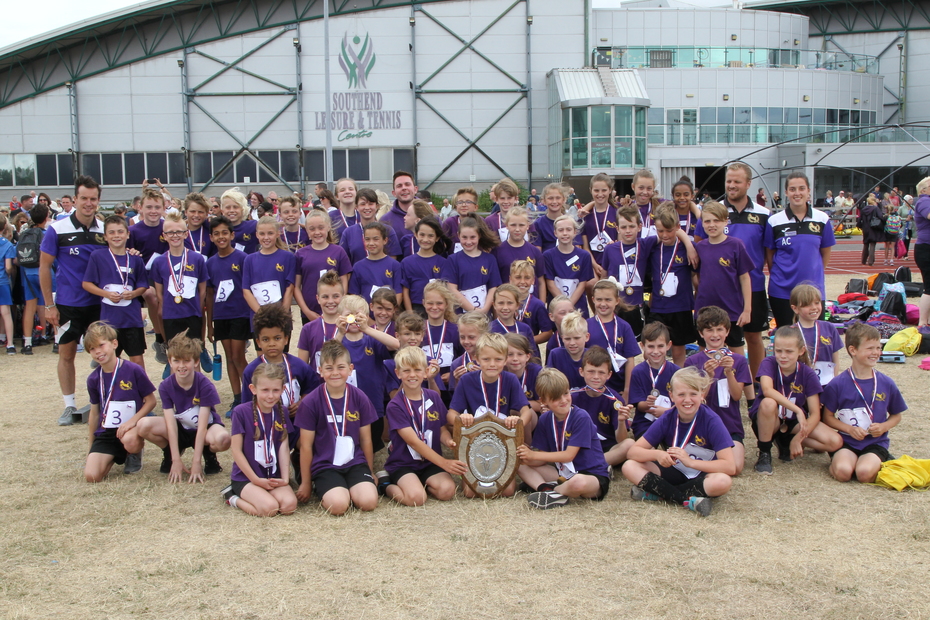 Year 5/6 District Sports Hall Athletics
Tuesday 9th January
Venue: Deanes Secondary School
After an extensive few weeks of trials and training, the team of 22 Grove Wood athletes took to the stage at Deanes Secondary School to complete in the highly competitive Sports Hall Athletics.
The children competed in track and field events based on the children's strengths and how they performed in the trials and training.
The team worked brilliantly together and supported each other throughout the day. Each member of the team scored points to add to the final total of which was 480 team points.
This means the team finished 1st place and will go on to represent the district at the county competition. Well done team, all the hard work paid off!!!
Children involved: Joe C, Max S, Jamie R, Charlie S, Ryan H, Zak S, Leo W, Luke B, Jack C, Louis C, Isaac A, Ben F, Diwij Saigal, Maisy T, Connie D, Naomi S, Amelia B, Evie S, Emma J, Ruby R, Izzy O and Brooke S-D.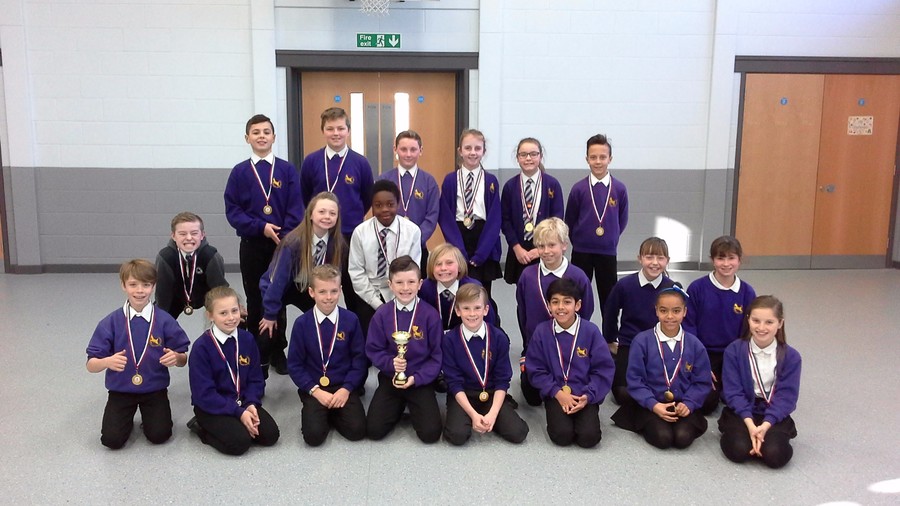 Fun Run in the Sun!
Finals Day was a great success this year, awarding the efforts and achievements of all involved. The crowd played their part in supporting their classes, waving banners and cheering their friends across the line. The competitors were excellent in giving their all across the year group sprints and longer distance events. The full list of achievements are up on the sports board. A mention must go to all teachers who took part in our male and female teacher's races. Well done to all involved.
Sports Day....Part One....
On Wednesday 29th June KS1 attended their summer sports day. The children participated on all activities with enthusiasm, effort and smiley faces! The weather held up and Mrs Chase tried her best to encourage children and parents to dance away in the sun. Topaz house were the overall winners on the morning with a score of 212 points. Thanks you parents and staff for all of your support.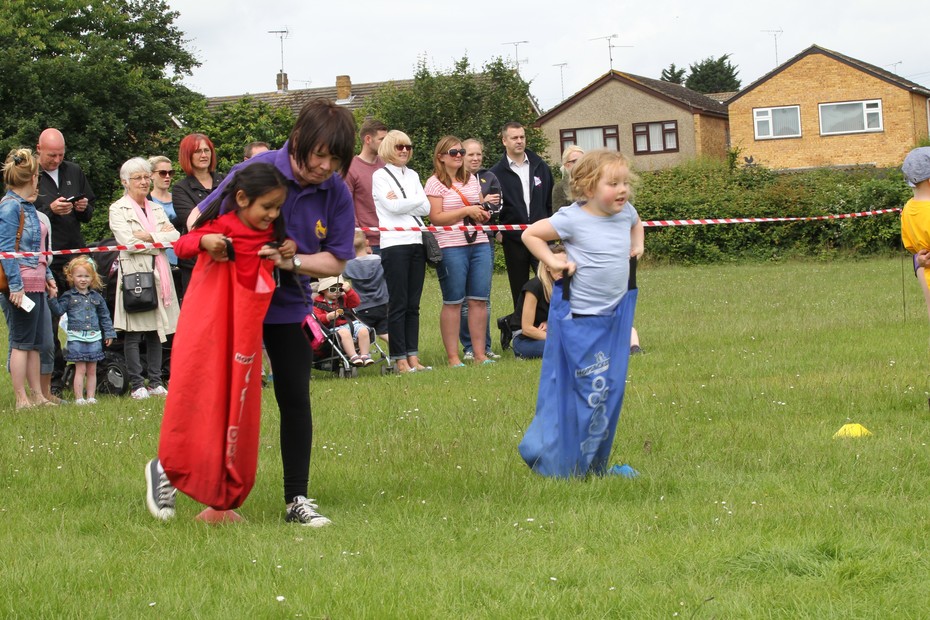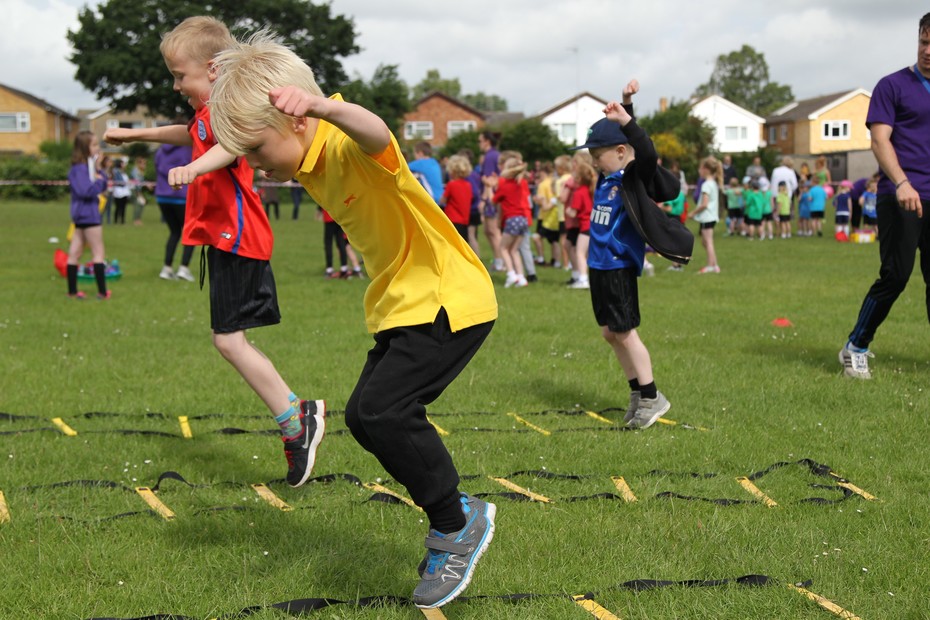 District Sports
On Monday 4th July, our Athletics team spent the afternoon at Garon Park Running Track for the Rayleigh District Sports Competition. There were some great performances overall and we managed to finish in second place, narrowly missing out on a win by just 7 points!