We are in it together! March 2020
Week 3 - 20.04.2020
Thank you for all of the lovely emails I received over the Easter holidays. It is great to hear from you! I hope the Easter Bunny came to your house and left some yummy Easter eggs! I hope you all managed to enjoy the sunshine and that you had a rest. I have seen that lots of you have now learnt to cook, make things and plant flowers and fruits or vegetables in the garden. This is fantastic! I hope you are drawing some pictures of these or writing about them so that your teachers can see what you have been up to. Your Teachers have uploaded some more interesting work for you to complete on Google Classroom. I hope you get a chance to have a look and complete some of it this week. Remember if you have any questions you can contact your Teachers directly through the Google Classroom. I hope you have all been managing to keep fit in some way whether it is following Joe Wicks on Youtube or following Mr Benson on Google Classroom! I hope you are continuing to smile, you are staying positive and showing kindness and respect to everyone that you live with. Keep up the good work. Millie and I were busy in school last week, Millie loved sniffing round the field and being looked after by the Key Worker's children. Here she is taking her 'PAT' dog role very seriously!
Can you let me know what new skills you have learnt? Or what you have enjoyed most about your online learning?
Week 2 - 31.03.2020
Hello! I hope you are all doing well and are working hard. I hope that you are also helping your parents/carers around the house too! Thank you to everyone who has emailed me examples of their work or things they have painted/made. I love seeing what you are doing! I hope you are learning lots of new facts and are learning some new skills. Who has made a rainbow for their window? Perhaps someone can make draw one and email it through to me so that I can put it up in my window? How many rainbows have you seen in your road?
It is important to keep up with your work which has been set through the google classroom. Please do email your Class Teachers through the classroom if you have any questions. I am making sure that I am reading each day - what books have you read so far?
As well as completing our work, it is also important to keep fit and active. Who has been taking part in the PE lessons with Joe Wicks? Millie has been completing her agility circuit in the garden and loves it, though needs a little encouraged to jump, she loves going through the tunnel especially if there is food at the end of it! I have had to run around the circuit with her so it is keeping me fit!

Week 1 - 26.03.2020
Hello all, I thought I would use this page as a way of keeping in touch with you all in these strange times. I hope you are keeping well and safe, completing your online learning and helping your parents/carers. I know it is difficult to understand what is happening but this is being done to keep us all safe. It is good to hear some positive news at the moment - this is what I have read today:
Pollution has dropped, this means we are able to breathe more easily. The canals in Venice are clear and there has even been some dolphins spotted swimming! Lots of people are showing kindness by helping others. People are shopping for those who can't get out, some have donated money and others are volunteering at the hospital, this is GREAT! Other people are using the time to learn new skills. What have you learnt from what you have read today?
We are all in this together, so have a think about what you could do to help. Tonight if you are still up at 8pm, lots of people will be standing at their front doors clapping for those who work for the NHS and other key workers who are still having to work. Take a photo if you do this and send this to me if you would like me to put on here. My email is senco@grovewood.essex.sch.uk
As most of you know, I have a PAT dog (Pets As Therapy) who I take into Southend Hospital, as we can't do that at the moment, I thought it might be nice for you to read about her adventures whilst we are at home. Yesterday, while I went to answer my front door to the postman, I accidentally left my bagel on the arm of my sofa. Millie ate the whole thing while I was at the door! As you can see she was very pleased with herself when I came back! I will write more soon. Perhaps you could share with Millie and I what you are doing?
At Grove Wood Primary School we believe that all children can achieve and succeed in all things. We have a highly specialised team of adults who work alongside many of our children on a regular basis including a Deputy Headteacher/SenCo (Miss Cubberley), a Family Support worker (Mrs Marshall) and a Learning Mentor (Mrs Backhouse). We also have a Counsellor who comes in one day a week to support children, a Speech and Language Therapist who will undertake assessments and a Family Support Worker who is employed by the YMCA who comes in half a day each week. Our work is varied as we try to meet the needs of all the children.
We are very proud to be an inclusive school which provides the highest quality of provision for all. We currently have a large number of children with Education, Health, Care Plans and who are on SEN Support. We are fully committed to improving outcomes and to have high expectations for all children with SEND. We believe that all children are amazing and have their own set of talents and skills. The above is a lovely Youtube video which we use to help children to understand that we are all different and yet unique!
If you would like further information about how we support children with SEND please follow these links:
SEND Information Report updated September 2019
SEND Policy updated January 2019
The details of the Essex County Council's Local Offer can be found here: Essex Local Offer. You will find an array of information and organisations that will assist you in supporting your child.
The final version of the Code of Practice, which is the statutory guidance for organisations working with children with Special Educational needs was released in January 2015. It states that there are four main areas of need:
1. Communication and Interaction
Children who have speech and language or communication difficulties or who have a diagnosis of ASD will fall under this category. Please follow these links to help you if you feel your child is struggling in this area:
https://www.thecommunicationtrust.org.uk/
2. Cognition and Learning
Some children will struggle to keep up with their peers. They may have difficulties with dyslexia, dyscalculia or dyspraxia.
https://www.bdadyslexia.org.uk/If you
https://www.bdadyslexia.org.uk/dyslexic/maths-difficulties-dyscalculia
https://www.nhs.uk/conditions/developmental-coordination-disorder-dyspraxia/
3. Social, Emotional and Mental Health
Children may struggle with social or emotional difficulties in different ways. They could be withdrawn, finding it difficult to concentrate, they may display challenging behaviour or may become overly anxious.
https://www.nhs.uk/conditions/attention-deficit-hyperactivity-disorder-adhd/
https://www.nelft.nhs.uk/services-ewmhs
4. Sensory and/or Physical difficulties
Some children will have a special educational need due to a specific physical difficulty. This may also include visual or hearing impairments.
If you have any concerns about your child please do speak to a member of the Inclusion Team and we will be more than happy to try and help.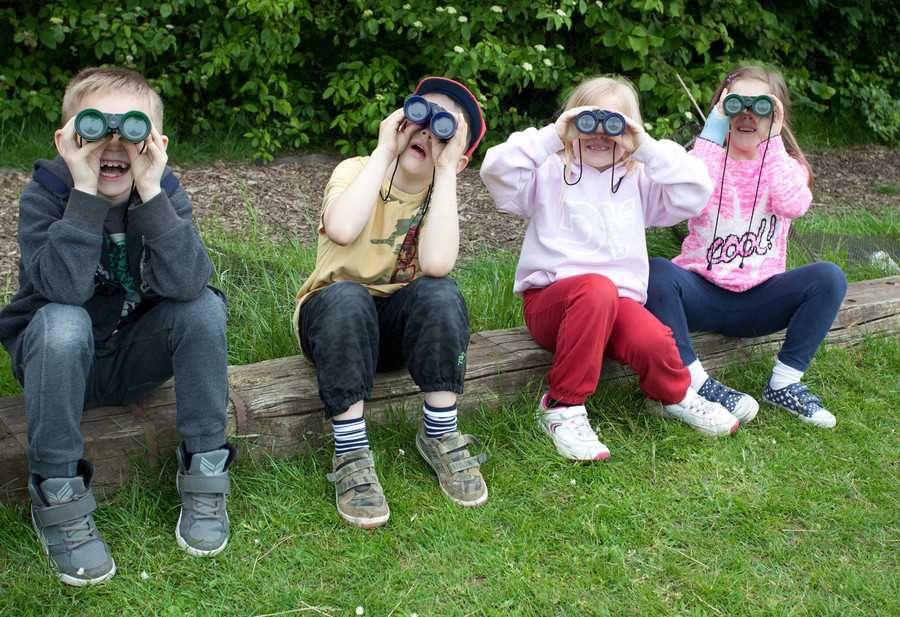 The School's Aim
It is the school's aim to challenge all pupils and enable each child to fulfil his or her own potential. At Grove Wood Primary School we endeavour to continuously develop teaching resources, skills and methods to enable all pupils to succeed. Sometimes children experience temporary difficulties, such as medical problems or life challenges, which can affect their learning, and some children have specific educational difficulties which require support. Children with special needs will be supported within the classroom with appropriate teaching materials, learning aids and equipment. Where children need support beyond the normal teaching programme, they may be withdrawn individually or in small groups from the classroom.