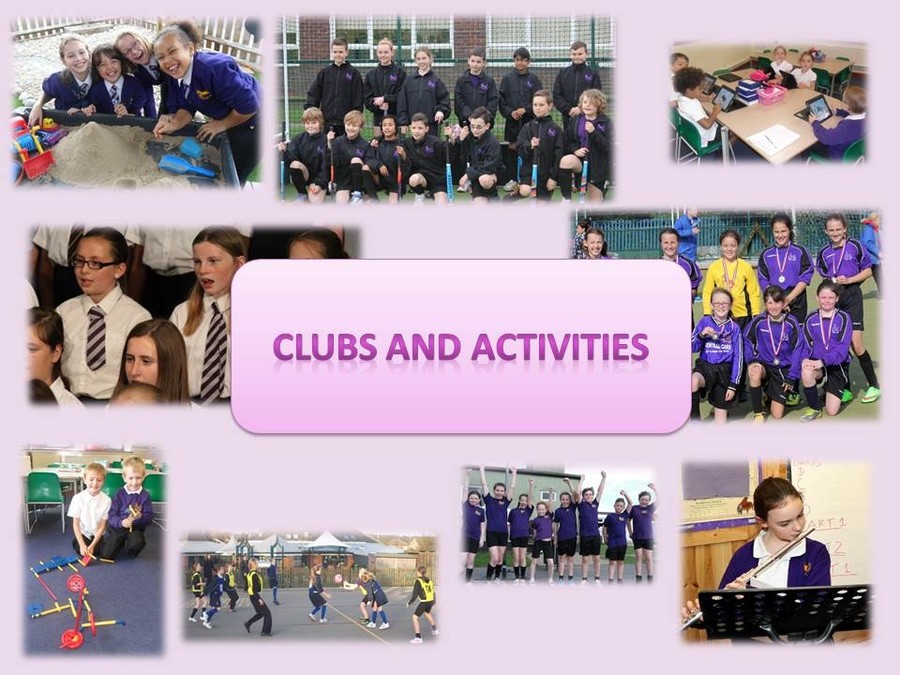 Drama Club
Now in its fifth year, Drama Club is steadily growing in popularity. Children begin in the Summer Term of Year 5 where they develop their performance skills, teamwork and confidence. This continues into Year 6, where club members also work towards a production that is shared with friends and family. There are also opportunities to view performances, including a West End show!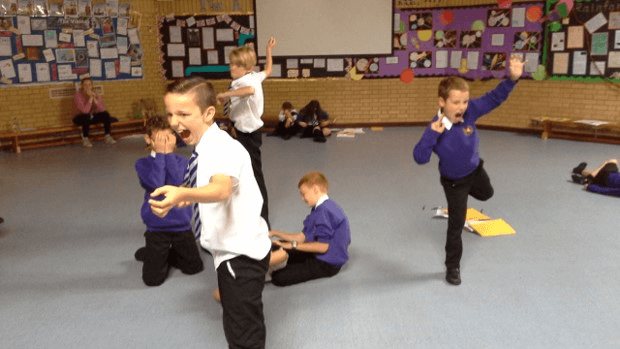 Wildlife Club
Wildlife Club takes place on a Tuesday lunchtime and is currently only for Year 6 children. Our 'Wildlife Warriors' are in charge of looking after our wildlife garden and pond as well as tending our flower beds and vegetable plots. They also do a great job of 'litter-picking' around the school grounds!
Art Club is run by Mr Pascoe during Friday lunchtimes for talented artists from year 6. It takes place in our wonderful new Art Room and the children have the opportunity to explore a wide range of art techniques and skills. We also hope to work with arts professionals later in the year.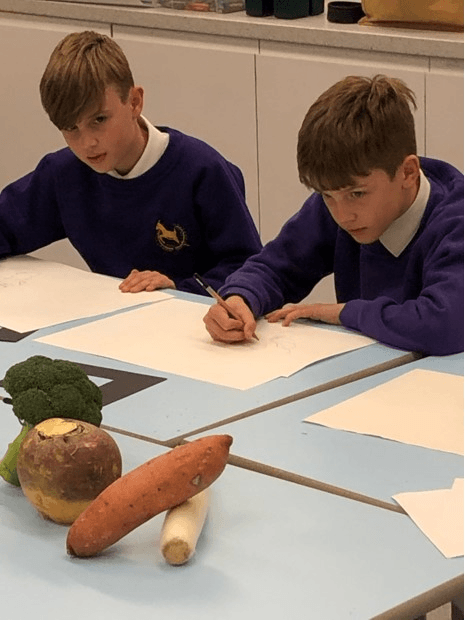 Book Club
Our very popular book club started last year and is open to year 5 and 6 children every Monday lunchtime. We meet in the KS1 library where children have the chance to share books, read their own and listen to an ongoing story. Last year we read 'The Boy In the Dress' by David Walliams and 'Who Let The Gods Out' by Maz Evans. This year, due to popular demand, we will be starting with the next instalment of this exciting series and reading 'Simply the Quest'...
Sewing Club
This term the children have been using fur fabric to make soft toys. They have developed their sewing and cutting skills and used toy eyes and stuffing to create whales. Last term we used binca and sewing threads to make cross stitch book marks.
Guitar Club
Guitar Club is a free club for Year 5 and 6 children. There is no prior knowledge of guitar needed, parents however must provide a suitable instrument for the lessons. Children are taught how to care for their guitar and build up their finger muscle strength through exercises. Then they move on quickly to learn chords, notes and rhythms. The promise is that they will be playing a song within the first 2 weeks of joining! They also talk about different styles of music with the children suggesting the songs they want to play and perform.
Cookery Club
Great news: Grove pupils are cooking again for the 'let's get cooking' programme. Our photos show that "Tasty American Pancakes," were on the menu recently and the children tried both sweet and savoury - yum!! Follow the club over the coming weeks to see what else they cook up!!
UPDATED
The first 'lets get cooking' group have completed their sessions and have thoroughly enjoyed it which is great. The children's parents came to taste test at the end of the most recent session all have been very complimentary saying the children have been cooking at home and trying foods for the first times!
They made pizzas made from a flatbread base and tomato sauce made from scratch with fresh vegetables
Even the washing up got done! Well done to all involved.
UPDATED...
The second group for 'let's get cooking' are preparing 'oaty fish cakes' and Cheesy colcannon.
They went down well, most were eaten before they got home!
The children are even happy to wash up!!
UPDATED!
The second group of pupils have completed their 'let's get cooking' sessions.
We cooked Flatbread Pizza, garlic and spring onion flatbreads and salsa for our parents to taste!
Let's just say... there was nothing left.......
All Sorts
All Sorts is a fantastic lunchtime club where children from throughout the school can spend time with others in a calm, welcoming environment. Children select if they would like to come to All Sorts and often bring a friend to play with. As you can see, they enjoy lots of different activities, including our sensory garden.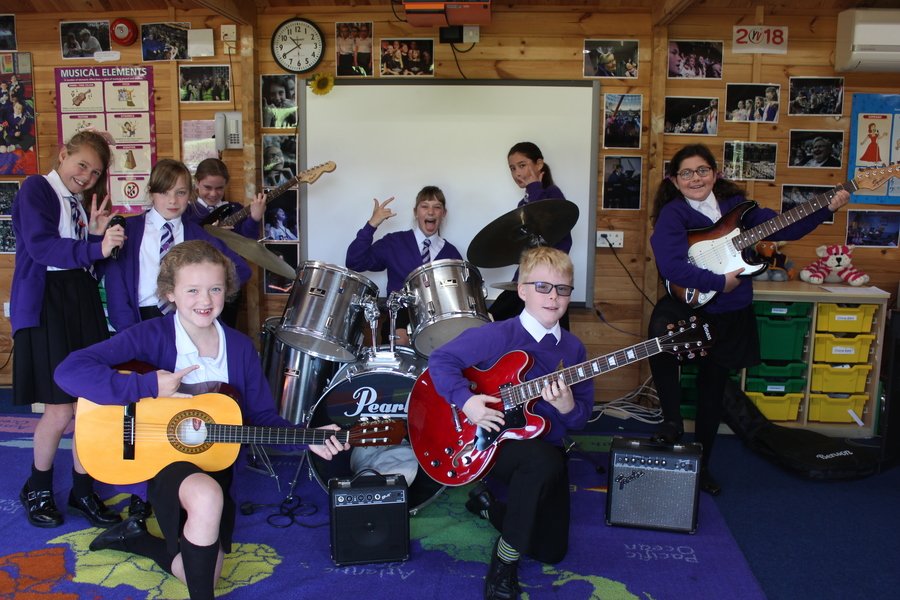 Choirs
Grove Wood has three choirs, Year 2, Year 3 &4 and Years 5 & 6, these take part in a wide variety of performances throughout the year.